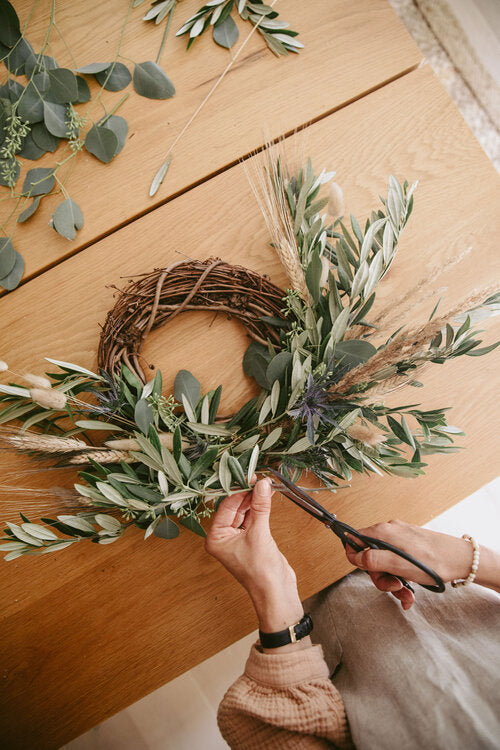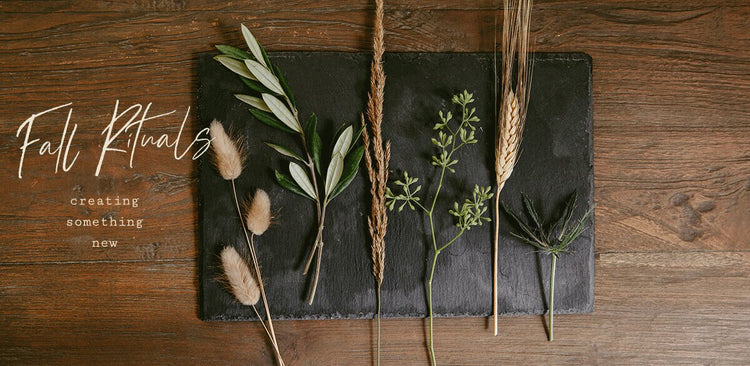 It may come as a surprise to many of us, but we create each and every day. This comes by way of simply interacting with one another and creating the experiences that we have together, but also with the food we prepare, the way in which we style our homes, or even style ourselves. Something as simple as tying the strings of an apron in a particular way on a particular occasion can inspire us and allow us to view the world through a different lens; if we're open to it and keep a keen eye. 

By nature, we are a group of curious folks, always looking for a new project or adventure to keep our minds sharp and our hands at work. This can be equal parts liberating, and at times overwhelming if we find that we have nothing new on the horizon and no direction to apply our ambitions. 

It's important to recognize, as with the strings of our aprons, that not every gesture must be a grand one, and not every project needs to be complex. A simple meal can contain all of the components of sustenance and enjoyment that we require, just as much as one that requires both sides of our brains and all of our hearts. And it is with this in mind that we decided to share with you our method in which we make our wreaths. 

Our dear friend, Jessica Brand, of Wild Things Botanical, was kind enough to show us her ways of arranging some seasonally appropriate materials in just such a way that they are equally as charming as they are practical and beautiful. We've been in love with ours since we made them together, and have been receiving so much joy from the practice of finding new homes for them in our own, moving it occasionally from door to counter, counter to credenza, and watching as it transforms our space. 

We hope you follow along with the steps below to form your own creation, and as always, have fun with the process. As with when we did it ourselves, no two are completely alike, and there are now wrong answers to how to make them. This ritual is meant to be an exercise in creativity and an expression of our own personal styles in the making. We encourage you to make them your own, and not be afraid to stray from the steps in doing so. 
1. Dried or Fresh Grasses (Feathered Reed Grass, Wheat, Lagurus)

2. Seeded Eucalyptus 

3. Olive Branches

4. Thistle Natural wreath of your choosing

5. Floral Wire
1. Cut greens to 3-6'' lengths and trim off low foliage

2. Bundle various types together using floral wire, into small groupings 

3. Determine the overall shape you want to create

4. Start at a high point, inserting groupings into the trivet

5. Continue to add groupings, overlapping the stems of the previous group

6. Repeat on the opposite side until they meet in a middle point, or as I prefer off center