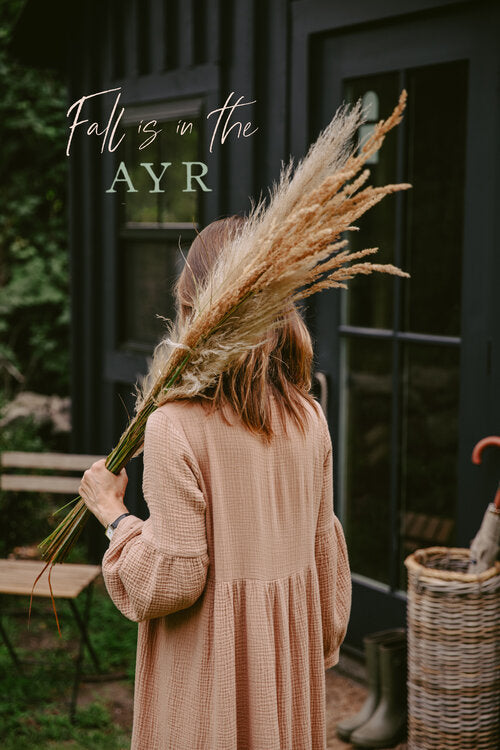 We've all felt it; that slight tinge of chill claiming the air in the recent days as we say, "So long" to summer and welcome fall into our lives once again. 
As the seasons transform, so do our nests, changing from the airy oasis of summers spent shamelessly embracing the sun and remembering times that lacked complication. 
As cooler days approach, we at Ayr Barns welcome the end of summer, the end of the year, and the start to something new, as we invite you to make our home your own. 
Our fall collection offers a thoughtful array of well appointed pieces to compliment your cozy as the warm blankets (past, present, and...future?) and sweaters come out after being stashed away for so many days. 
We welcome fall and the days ahead of baking, sharing warm cocktails with friends and family, nights spent sitting beside the fireplace, book in hand, kettle warming on the stove, and can't help but feel hopeful for the future. 
Whether you're spending the snug months ahead in the countryside, or braving the city streets, the Ayr Barn Fall Collection is the perfect comfy compliment to any home, anywhere.